10 Best Alternatives to Carpet in Living Room
Carpet in a living room is a classic choice. Flooring experts will tell you though carpet isn't the singular choice for a living room. In some cases, it's not even the optimum choice. There are many alternatives to carpet in the living room, each with its pros and cons and the ability to be matched to any budget, interior design style, and room configuration.
Check out the ten best alternatives to carpet in the living room:
Alternative #1: Tile Flooring
Tile flooring is one of the best alternatives to carpet in living room. Bold patterns in tile flooring are statement-worthy. There are, of course, more understated looks. If you like to get creative and are looking for something unlike the usual mix of interior design colors and shapes, tile is a great place to start your search. Remember, it's your living room. It should look and feel like you!
Alternative #2: Porcelain Flooring
A subcategory of tile flooring, why we give porcelain its own feature is because it is the best flooring option for a living room with pets. Porcelain does not absorb fluids or odors. It's easy to clean – sweep it, vacuum it, or mop it. It also provides excellent stain-resistance. If you have puppies who are still being trained or dogs who aren't always best behaved, porcelain tiles are wonderful in ensuring your living room always looks its absolute best.
Alternative #3: Vinyl Flooring
As a way to combine the looks of wood, stone, and tile, vinyl flooring is the way to go for an affordable living room floor. The biggest attraction to vinyl is how comfortable it is compared to other flooring types. It feels a lot softer underfoot than tile or stone and looks just as good. An optimum flooring type for hot summers when it will feel cool on the feet and during long winters when vinyl will help retain warmth.
Alternative #4: Laminate Flooring
Laminate flooring is common in commercial offices and condo units. In a living room, laminate often gets the pick because it's budget-friendly and gives off a sleek, beautiful look. The advantage of laminate is that it can be made to look like almost any kind of wood. You have a wide array of high-quality laminate options to browse. If you have a particular style to match, laminate may be your first choice.
Alternative #5: Hardwood Flooring
Engineered hardwood flooring is an increasingly common choice for living rooms. They are a durable choice that creates a luxurious and elegant atmosphere. You have various subcategories of hardwood, including classic and engineered. The precise look of a hardwood floor can also vary from high-class formal to casual and rustic. The drawback of hardwood is that if they aren't coated, they can be easily damaged over time with moisture. The aesthetic they give though is perfect for a living room.
Alternative #6: Bamboo Flooring
Bamboo is a subcategory of hardwood. As charming as oak, maple, and walnut are, bamboo is environmentally-friendly, scratch-resistant, and unique. Highly durable and able to withstand the busy-ness of a living room, bamboo is resistant to liquids, messes, and more. Although not every homeowner may appreciate the cost, a medium-priced bamboo are where you want to start looking. Low-cost bamboo isn't as sturdy or durable.
Alternative #7: Concrete Flooring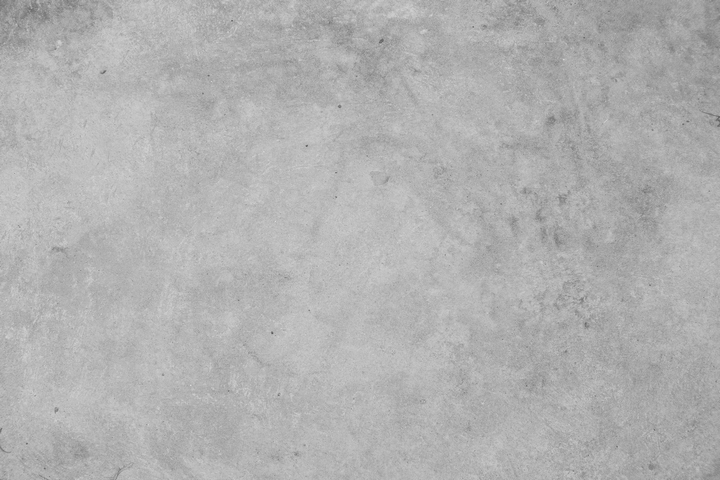 A lot of people look at concrete and think it to be impersonal, overly hard, and unwelcoming. Fortunately, in the right context, concrete living room flooring can be spectacular. It requires minimal maintenance and only needs to be sealed once a year. It's durable, functional, and available in a wide range of different colors and textures. When we come to look at concrete, many find it to be surprisingly diverse in what you can do with it and what can be accomplished aesthetically with it.
Alternative #8: Slate Flooring
Slate offers functionality, durability, and affordability. On top of that, slate is flooring that will last decades without much maintenance. For homeowners looking at affordable and reliable living room flooring, slate doesn't come off nearly enough as it should. The natural durability of slate makes it very resistant to scratches, breaks, chips, stains, and crack. If you're looking for a hardened flooring type alternative to carpet, slate has got to make the list of considerations.
Alternative #9: Linoleum Flooring
Linoleum is long-lasting, reliable, and available in hundreds of colors, patterns, and simulated textures. Linoleum has long been a preferred living room flooring type by many. Its versatile appearance makes it easy to place in almost any home and is great for budget-minded homeowners. You have linoleum tile which is water-resistant, eco-friendly, and comfortable. Alternatively, there's also floating linoleum which offers the same benefits but which has a much easier installation.
Alternative #10: Living Room Rugs
Living room rugs are great for open-concept spaces, sectioning off different areas and for positioning under scratch-friendly heavy furniture like couches. If you end up with a hardwood floor that you want to keep looking its best, living room rugs will help maintain the look of the space. Especially if your living room is going to see a lot of activity and may entertain guests occasionally, rugs protect your floor and can be switched out. Being able to re-style the living room with a rug is something a lot of homeowners love.