16 Best Gardening Gift Basket Ideas and Items
Are you putting together a garden-themed gift basket for a special occasion? You can add many great ideas for someone thinking about gifts to buy a plant lover. You don't even need to know much about what they like to garden or how to assemble an amazing collection of gardening accessories. There are many gardening gift basket ideas that can work for a friend or family member who enjoys gardening from spring to fall.
Here are the sixteen best garden gift basket ideas:
Idea #1: Fertilizer
Fertilizer comes in small containers, and organic fertilizer is the best quality. Don't be dissuaded by the small container, as only a small portion of fertilizer is used at a time, maximizing growth and supporting overall plant health.
Idea #2: Small Planter
Especially for an indoor garden, a small trendy planter is a welcome gift. You can easily fit into a gift basket one or two planters, preferably made from ceramic. Although these aren't perfect for an outdoor garden due to their size indoors, they're easily matched to space on a shelf.
Idea #3: Cutting Tool
A gardener will love a new pair of sharp outdoor scissors or garden shears. It will let them cut through soil and bags of potting soil or trim up their plants and flowers as they see fit. No gardener can have enough cutting tools or pruners.
Idea #4: Gardening Books
For beginners to advanced gardeners, there are lots of gardening books that can inspire new ways of thinking and new planting techniques. From gardening bibles to how-to garden books, organic gardening, vegetable garden books, regional wild plant guides, and more, there are all sorts of books that work for a gift basket.
Idea #5: Houseplant Mister
For indoor plants that have to be kept moist and with a little humidity, a mister is another item a gardener can use to keep their houseplants in tip-top shape. They are excellent additions to gift baskets Toronto.
Idea #6: Multi-Piece Gardening Tools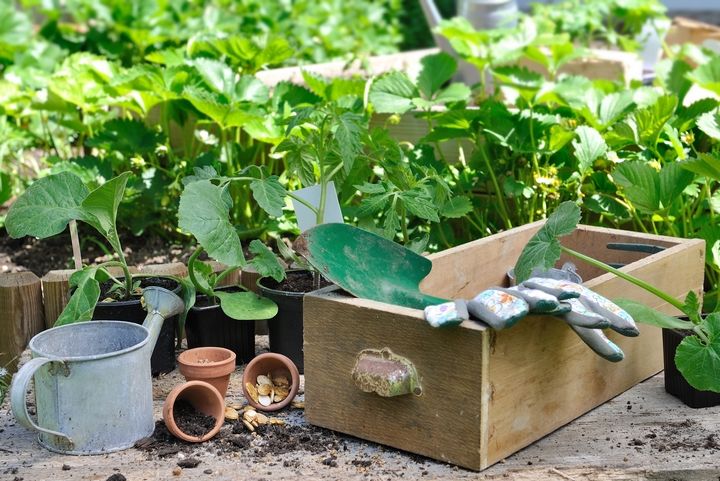 You can buy a set of high-quality gardening tools fairly affordably. You can also buy them individually if that's preferred. Some common gardening tools include a weeder, trowel, cultivator, transplanter, and weeding fork.
Idea #7: Gardening Tool Tote Bag
Every gardener walks around their garden almost daily, planting, re-planting, cutting, and shaping their garden. For the tools they carry, a gardening tool tote bag holds everything together and makes it easy to transport whatever you need to and from the garden.
Idea #8: Indoor LED Plant Light
An indoor LED plant light setup allows gardeners to get their seeds started early and get a flourishing indoor garden. You can't do it without a plant light. Inside a gardening gift basket, a plant light will get good use once it's unwrapped and set up, instantly extending the growing season.
Idea #9: Garden Twine
You can't have enough twine in a garden! Include this item in the best gift baskets. A ball of twine and stakes allow a gardener to keep plants contained, grow upward, and prevent overgrowth.
Idea #10: Gardening Journal
A gardening journal is handy to add to a gardening gift basket. A journal allows a gardener to note what they've planted and where, daily weather conditions and changes in their garden, and more. There are many differently-styled garden journals and log books, or you can choose to make your own.
Idea #11: Garden Labels
A set of garden labels is an inexpensive filler item for a gardening gift basket, but they will come in handy in the spring. As a gardener goes to plant, labels will help them identify what's where all season long. They give a clean, organized aesthetic to a garden bed.
Idea #12: Gardening Gloves
Many gardeners plant without gardening gloves, but gloves protect their hands. A nice, high-quality set of gardening gloves with some stretch that fits comfortably over the hands allows someone to grip their tools properly and avoid getting their hands dirty.
Idea #13: Solar Garden Lights
At night, your gardener can see their work with solar garden lights. There are many styles of solar lights, from the more standard to the more decorative. Try to find one that matches the personality of your gift recipient.
Idea #14: Plant Seeds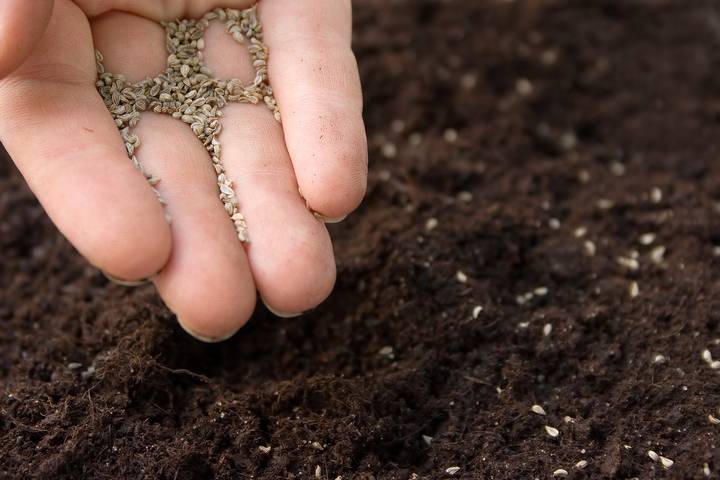 You can't gift a gardener a flower, plant, vegetable, or herb, but you can give them seeds to grow if it's an indoor garden, a set of herbs works. If they have an outdoor garden, a set of wildflower seeds are popular and will help fill in empty areas that may exist in their plant area.
Idea #15: Seed-Starting Potting Mix
A little bag of potting mix to start seeds in will maximize the likelihood of them sprouting and growing healthily into plants. Potting mix is fairly bulky, so be sure to have the space available in your gift basket before buying any.
Idea #16: Birdseed
Birds are a form of natural pest control. A little birdseed in the garden will attract birds and protect plants. Birdseed might not hit you as a natural addition to a gardening gift basket, but it works, especially if your gardener's already a bird-lover.