7 Different Types of Personal Injury Cases
A personal injury case may come about if a person suffers an injury through no fault of their own because of someone else's negligence. Typically they are settled without going to the trial, but sometimes, a formal lawsuit must be filed. The case can go through mediation or arbitration to get an equitable settlement in other scenarios.
These accidents and injuries are more frequent than you think. That's because many situations lead to a personal injury. These are the seven most common types of personal injury cases:
Type #1: Car Accident Injury Cases
Motor vehicle accidents are among the most prevalent personal injury cases, and millions of people are negatively affected every year. Injury and death result from accidents involving cars, trucks, motorbikes, bicycle riders and pedestrians. You could be a driver, passenger or a pedestrian, and if injured through no fault of your own, you may be entitled to compensation for injuries and any financial loss.
Insurance companies usually handle this with compensation offers, and quite often, the matter will end up in court. All supporting documentation like police reports, accident information, insurance reports, medical bills and rehab bills are vital to getting a fair settlement.
Type #2: Slip and Fall Injury Cases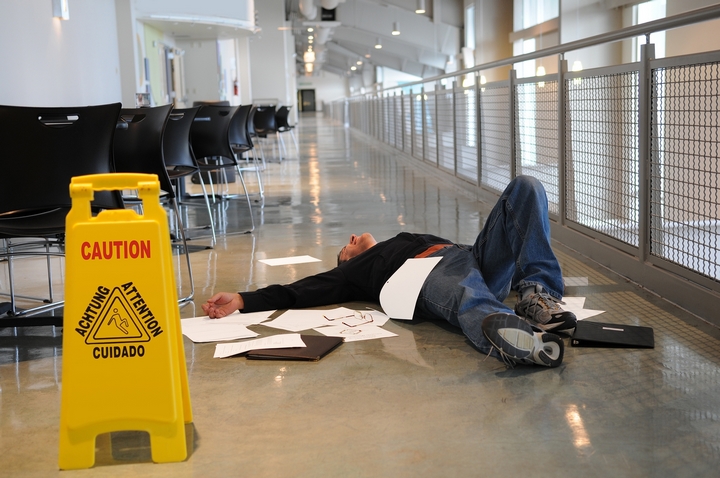 Slip and fall accidents occur when there are unsafe conditions on public or private property, and if you sustain an injury from the accident, you should be fairly compensated. These premise liability cases can occur in commercial properties like grocery stores or retail outlets and restaurants, gas stations, rec centres, swimming pools and private residences.
The responsibility is on property owners and business owners regarding keeping their premises safe and free of any hazards or obstacles that may cause injury to a person. Documentation is vital in these cases, including eyewitness reports, pictures, detailed information on location, time of day and even the weather. This will help your personal injury lawyer put together a strong case on your behalf.
Type #3: Medical Malpractice Injury Cases
Medical malpractice happens, but these types of personal injury cases are tough to prove. Doctors, nurses and other healthcare professionals give treatments and administer drugs, day in and day out and sometimes can injure patients through negligence.
There are several types of medical malpractice injury cases, including:
Improper treatment
Surgical errors
Misdiagnosis
Failure to treat
Childbirth injuries
Medical mistakes
Anesthesia errors
Delayed diagnosis
Pharmacy errors
Failure to diagnose
Medical malpractice can result in life-altering injuries that are physical, emotional and financial burdens on innocent people. These are very complicated cases and need the expertise of qualified medical malpractice lawyers.
Type #4: Workplace Injury Cases
Your place of employment should be a safe place to work, but sometimes accidents occur. If you get hurt through no fault of your own, you can get compensation for your injuries. These are injuries where the company or another employee is at fault, and it is your employer's job to ensure the work environment is safe as they may be negligent in their business practices.
These types of personal injury cases are usually handled through a worker's compensation organization like Workers Safety and Insurance Board (WSIB), and when an injury happens, it must be reported as soon as possible. Without documented proof of the injury, you may not be able to receive any compensation.
Type #5: Product Liability Injury Cases
Injuries may come from dangerous or defective products you use in your private and public life, whether at home, in public, or at work. Unsafe products like chemicals, medical devices, consumer products and kids' toys pose a risk. Even food and drinks, cosmetics and electronic devices can lead to injuries if they are defective or have toxic materials.
When products cause an injury to a person, the responsible parties should be held accountable for damages.
Type #6: Wrongful Death Injury Cases
It is considered wrongful death when someone has been killed due to someone else's carelessness. This happens in:
Motor vehicle accidents
Assault
Airplane accidents
Neglect at nursing homes
Medical malpractice
Workplace accidents
Defective products
A wrongful death claim arises through actions or inactions, negligence or neglect, where a victim would have a valid personal injury claim had they not been killed.
This is much different from a person claiming compensation for a non-fatal injury. It allows the recovery of damages for family members from medical and funeral expenses, loss of expected income, loss of care and guidance, loss of inheritance, loss of love and companionship, and loss of consortium.
Type #7: Assault Injury Cases
Some personal injury claims are not the result of an accident. In the case of assault, you can file a personal injury suit for damages to hold the attacker responsible.
Assault is the use of force against another person, either directly or indirectly, without their consent. If this intentional tort has caused you pain, suffering or loss of income, you are entitled to damages. Punitive damages may also be pursued to punish the accused in malicious or extreme situations.
Understanding the types of personal injury claims empowers you to fight back. Seek out the advice and guidance of a qualified personal injury claim lawyer to protect your rights and help you be fairly compensated for any injuries you get through, no fault of your own.